Ever since Haute Hijab was founded in 2010, ethical manufacturing, fair-wage practices and responsible hijab production have been a core part of our mission. Addressing the problems of fast fashion and unsustainable production has become one of the most important issues of our time. It's our goal to do things differently, ensuring that our products are sourced responsibly and made to last. You can read more about the specific ways we are cultivating a brand-wide culture of sustainability here, and read on to see a few of our most eco-friendly favorites we think you will love.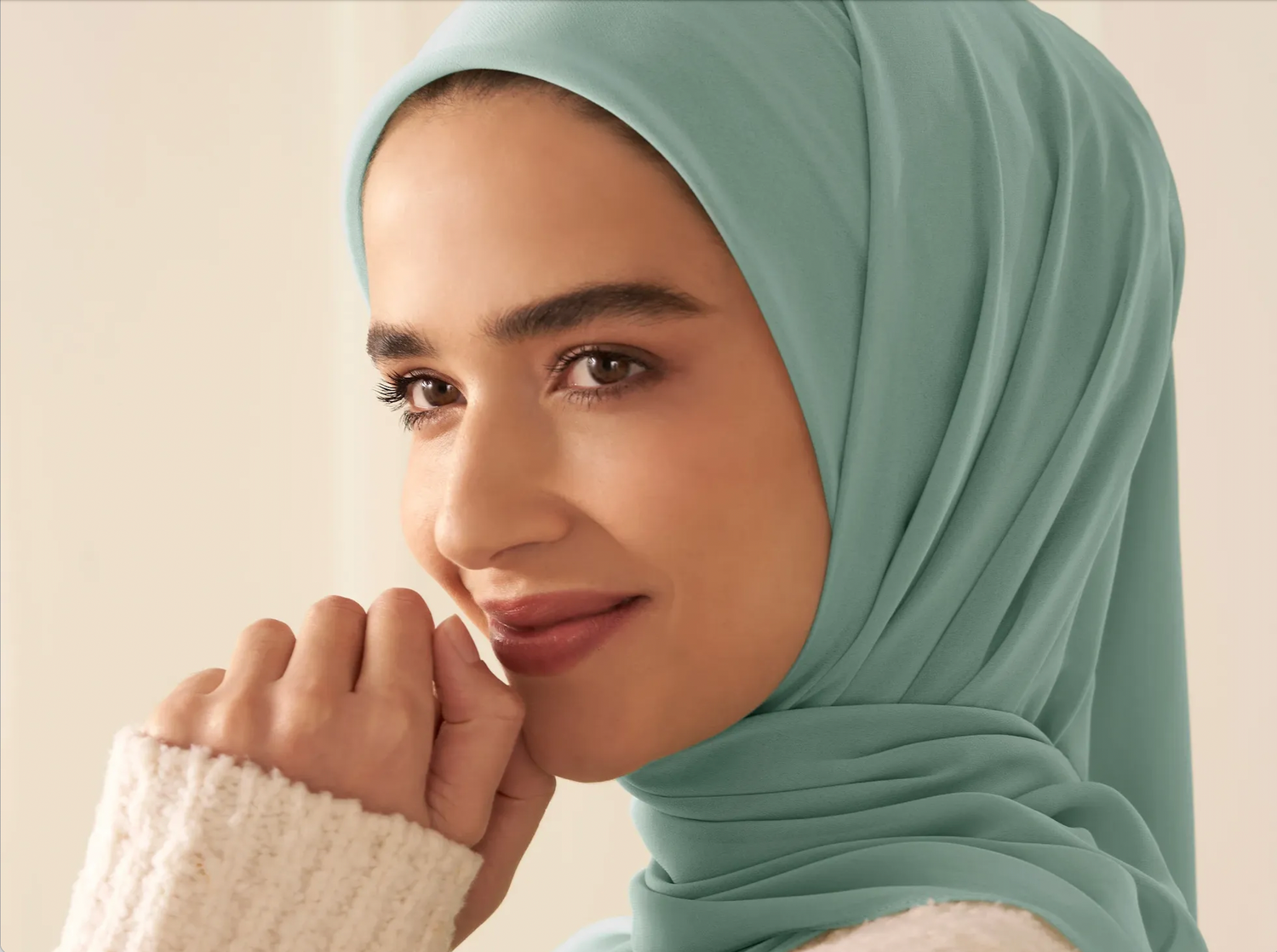 Recycled Chiffon Hijabs
Each of our recycled chiffon hijabs is made from 7-8 recycled plastic bottles, helping to reduce our carbon footprint while giving you the same sleek, polished look and easy-care durability of chiffon. In addition to reducing plastic waste, the production of these hijabs uses 70% less energy, produces 75% less CO2, and uses 86% less water than virgin polyester, with weaving technology that resists microfiber shedding. Each recycled chiffon hijab comes with its own QR code explaining the origin of the materials, the environmental report of production and how it is made in an ethical and sustainable manner.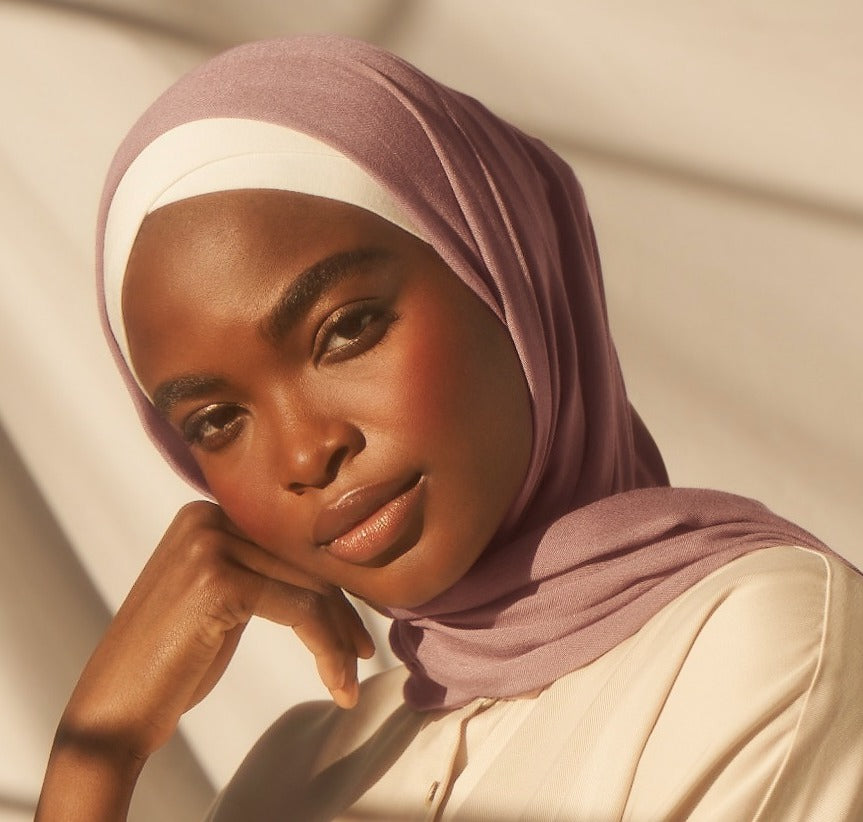 Bamboo Woven Hijabs
Our woven hijabs are made of sustainably produced bamboo fiber with an airy weave that feels like soft cotton. Bamboo fiber has built-in 50 UPF sun protection, anti-bacterial properties, high breathability and moisture-wicking that makes it feel fresh and cool to the touch. The textile is made from 100% mechanically processed bamboo (not chemically processed viscose), which is softer on the makers of the product as well as the environment because it uses no harsh chemicals.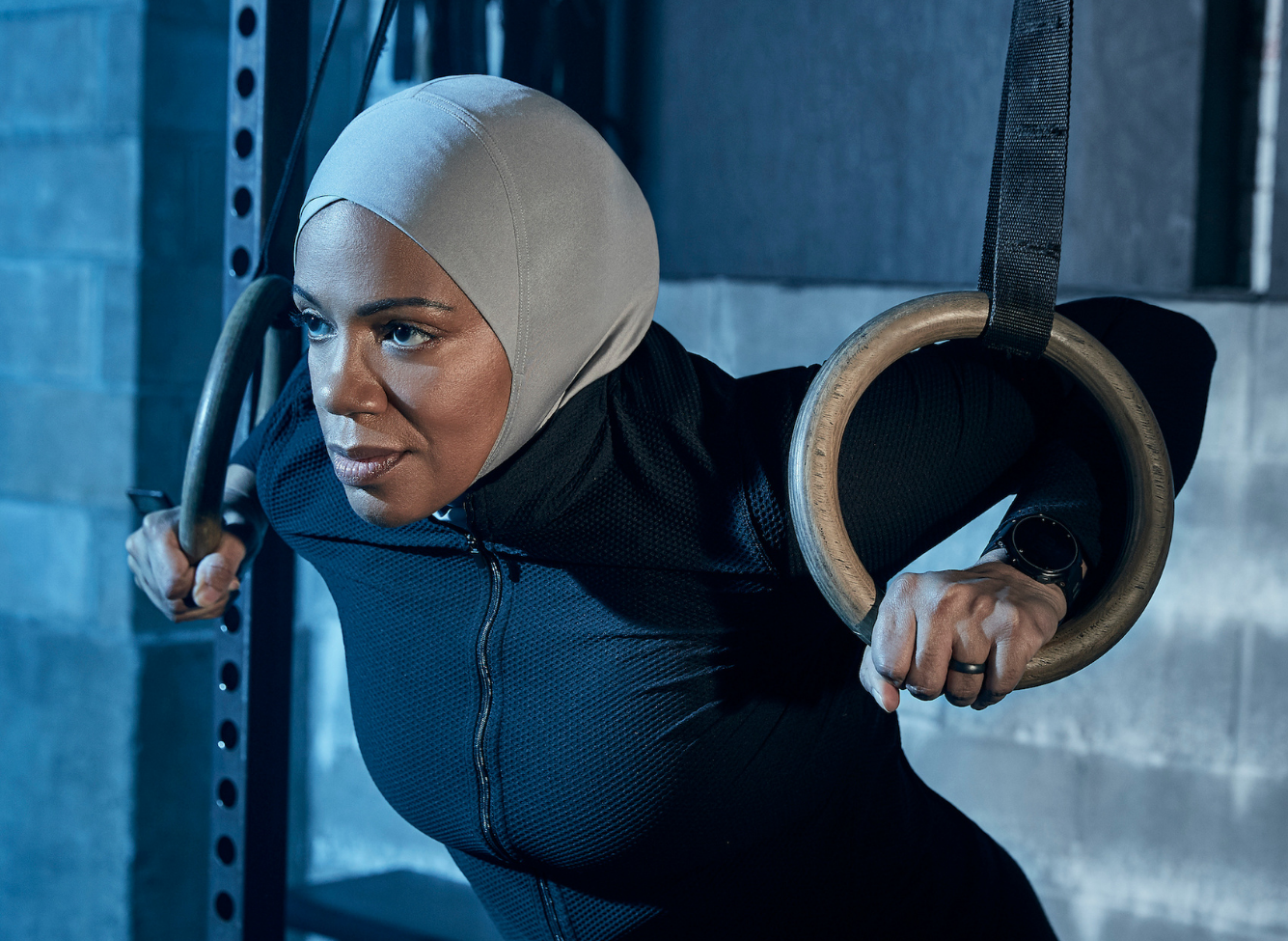 Sport Hijabs
Made with S.Café fabric, a groundbreaking textile derived from recycled PET and used coffee grounds. It dries nearly 2x faster, absorbs 3x the odors and provides 5x the sun protection of cotton, and it has been proven in lab tests to lower the skin temperature by 1-2℃. It's certified by leading sustainability authorities including Oeko-Tex and Cradle to Cradle, and is a USDA-certified bio-based product.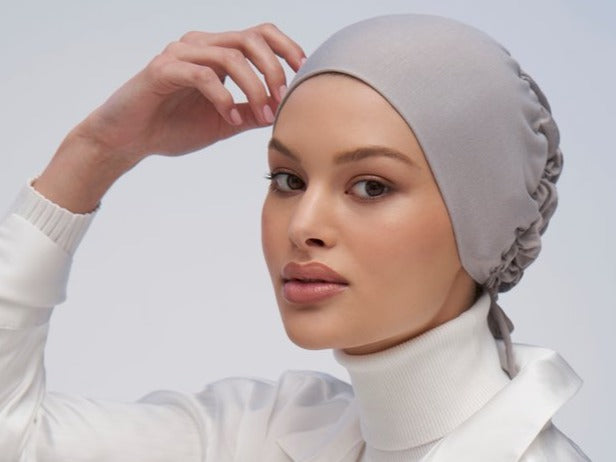 Ultimate Underscarves
Our underscarves are designed with cutting-edge textiles selected to cater to a variety of hair types and fabric preferences. Our Classic, Criss-Cross and Silk-Blend styles are all crafted with sustainably sourced bamboo viscose that offers powerful benefits including 50 UPF sun protection, high breathability, moisture-wicking and anti-bacterial properties. Thoughtful design details contain your hair with a custom fit that feels weightless, secure, and never stifling.
As we grow, we will continue our mission of investing in eco-friendly, innovative materials and processes to advance our rigorous quality standards and more environmentally-friendly products, expanding our partnerships with other like-minded vendors, and improving upon our own manufacturing processes. This includes both updating existing product lines with eco-friendly options, and ensuring all new products adhere to ethics and sustainability standards. We invite you to join us on our journey towards a more sustainable future.
Shop All